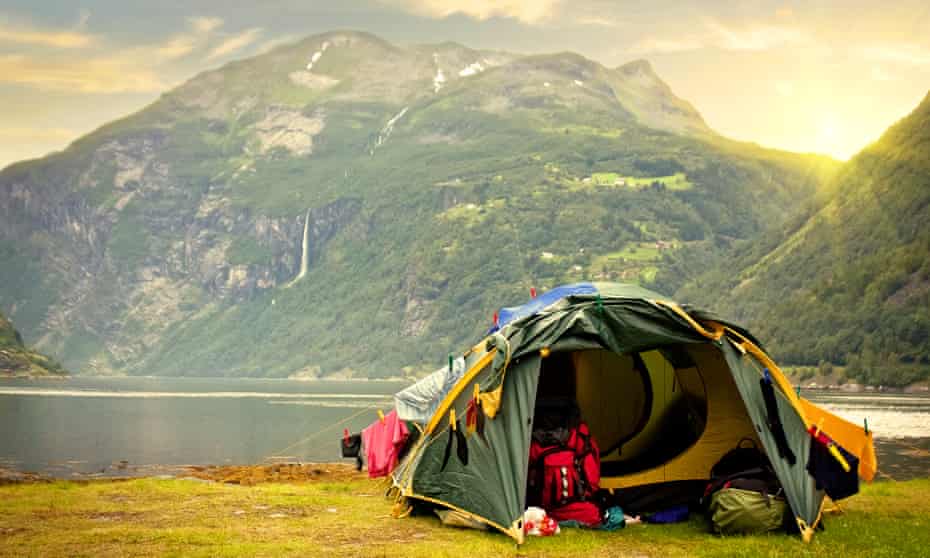 Camping is one of the great ways of spending time in Denmark. There is a vast coastline with beautiful Danish beaches, forests, cliffs, and other wild nature experiences. Denmark has several camping sites, and most of them are around towns meaning there is assured access to shopping, grocery stores, and local life from the camping site. Most camping sites are popular with activities for the whole family. You can find family activities like a swimming pool, tennis court, playrooms for kids and mini-golf. If you travel to Denmark for leisure and you are looking for a camping site, you can look at Danskeanmeldelser for better tips. You can also read reviews in vacanselect; reading reviews can help you better understand camping sites in Denmark. The following are types of camping types you can choose from in Denmark.
There is wild camping, also known as free camping. Regular camping is like camping on a camping ground or in a music festival. However, wild camping is the camping that happens on beaches, in the mountains, or in the forest- anywhere in the wilderness. In the Denmark nation, you are not allowed to camp anywhere you want. If you would want to sleep under the stars and set up camp among the wilds of nature, this is what you are allowed to do. All you need is to be conversant with the rules and regulations of camping in the wilderness. You can spend a night at the beach in your sleeping bag because campers and tents are not allowed. You can also sleep in any public forest on the ground under a tarpaulin or in a hammock as long as it is not a tent.
Staying overnight in a shelter is becoming a common phenomenon in Denmark. More Danes stay in shelters, and the Danish nature agency has set up more around the forests. Shelters in Denmark can be a small open house with room for a family of 6-8 people or a larger canopy that can accommodate up to 30 people. It is possible to find smaller shelters set together with a campfire site in the middle. Most shelters are free, but some of them need to be booked in advance. You can bring a sleeping pad and a good sleeping bag.
Staying in a campervan or caravan is a common form of camping in Denmark. Denmark offers high site quality as compared to the rest of Europe. The majority of the Danish camping sites have three stars or more. The star rating is based on location, facilities, cleaning standards, activities, and service levels.
Glamping is the glam version of camping with facilities and accommodations far more comfortable than traditional camping- for instance, a beautifully decorated Bedouin tent or a teepee equipped with private bathroom, warm duvets, a soft bed maybe even a hot tub. Therefore if you like the camping idea and you prefer a more upscale outdoor experience, glamping is for you.
Scenic camping sites in Denmark
Hvidbjerg Strand Feriepark: this is located on the west coast of Denmark. It is a five-star superior camping site that offers a wellness center and an indoor waterpark, and numerous playgrounds for children. Visitors who don't want to bring their own caravan can rent one of the beach villas, cabins, or hotel rooms. There are abundantly of outdoor activities like fishing, horse riding, swimming, and walking or cycling excursions in a peaceful environment.
Bornholms FamilieCamping: this is a better choice for those who want to spend camping among the woods or at the beach because Bornholms FamilieCamping simply combines both. The site is located in Bornholm Island, where most Danes choose for their summer vacation. You can rent your own tent or caravan and spend some days here relaxing. A football pool, three tennis tables, mini golf, trampolines  and a large playground will keep children busy while adults can go for horse riding or practice their windsurfing skills.
Rabjerg mile: it is located at the top of Denmark and close to the largest dune of Northern Europe. It is a scenic camping site for families and seniors who wish to spend their holidays in a quiet place bounded by Denmark's wild nature.  There are fully equipped caravans and cozy cabins available for rent. The beach is not located far from the camping site, but for those who don't feel like walking to the beach, the campsites have pools will do the trick.
In conclusion, with more than 500 campsites across Denmark, you will have several options to choose from when you plan a trip. Most camping sites are booked prior; thus, it is essential to do planning and book in advance.  Camping sites can be delightful to spend your holiday.